The latest news on routes and problems
Latest Update -Thursday 30th  November 17
New set…
long ropes – lines 25, 28,38,43,48,51 were stripped and new routes added. Line 38 has 4 routes on it the yellow 4+ is a nice wandering line and the others are hard! Line 28 has a 4+ and Steve gap filled line 29 with a 5. Both are nice allowing access to top rope the harder lines. Opposite, 24 had an extra between the 2 hard lines and a 4 goes on swirls up 25 with 2 harder ones. 51 is a combination of flake and holds and another line added to 52. The yellow 6b+ has big moves and like the swirl on the same line the feature is not used for hands or feet on line 43. Steve did a great job with the amount he set, so do them justice.
Climbing like any sport is hard, but done on a regular basis it becomes easier. I now climb ropes twice a week and these routes seem easy for the grade. They are not I am just stronger in body and soul.
Just in…
More Smarts have arrived. If you haven't tried one then ask and we can lend you one. The torch night went well except our delivery of torches failed to arrive and they are still not here. Apologies for those that couldn't climb because they didn't have torches. We will do another night and have torches to sell.
Next Set…
This will be Steve Tuesday 12th boulder panels 1, 2, 5 & 6
Garry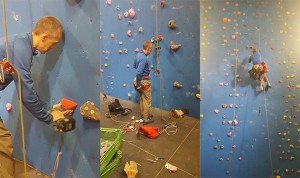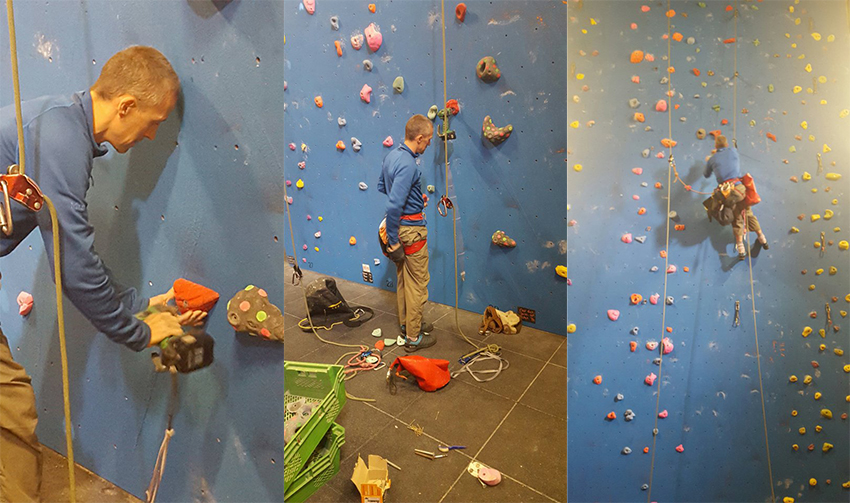 ---
Read more about climbing at Alter Rock on our blog
1) Part 1 – How To Choose What Routes to Climb
2) Part 2 – Planning your training routine
3) Setters and the Art of Setting the Walls
5) The importance of your climbing shoes
6) What is climbing grading all about? And, is it useful?
7) Who needs a climbing coach?
8) What's yoga got to do with climbing?