Scout, Guide and Youth Club Climbing & Activity Sessions
Do you run a Scout or Girlguiding group in Derbyshire? Or, are you looking for something different to do with your church youth club?
Alter Rock can offer a variety of different sessions and activities to suit your pack, patrol or club. Come along and have a go at our exciting activities that thrill all ages. We are always happy to tailor sessions for your particular group in our central base near Derby city centre.
Our staff are DBS'd, some level 2 safeguard trained, first aid trained, trained climbing instructors. We have risk assessments and public liability insurance which you can have copies of.
Block bookings can be made for fun sessions or for more structured National Indoor Climbing Award Scheme (NICAS) courses. Alternatively take a look at our one-off sessions for a fun activity.
2024 Open Days
Guides & Scouts movement Sunday 4th February 2024
Guides & Scouts movement Sunday 11th February 2024
Climb, cave, airwalk, abseil &boulder. Try all this for just £8.50.
All must be over 7 years, leaders not required but can join in for free, parents do not have to stay, siblings can join in.
Parents book your 1 hour session through our reception 01332 367200.
Sessions 12noon -1pm, 1pm – 2pm, 2pm -3pm
Duke of Edinburgh (D of E) Awards
Indoor climbing is perfect for Duke of Edinburgh Awards, try it out as a new skill or a new sport. See more about what we can offer for DofE students here.
Below are the packages that we currently offer scouts, cubs, beavers, guides and brownies, aged 7 and over (6 year olds by special arrangement). Similar sessions can be arranged for other youth groups such as cadets or church youth groups.
One-Off Climbing Sessions
An adventurous experience for your group within the safety and comfort of an indoor centre. Climbing can be used as a one off activity to help promote teamwork, confidence and communication between children or you can choose one of our other activities such as the Air Walk or crawling through The Labyrinth Cave.
1.5 hours – £15 per head

2 hours – £17.50 per head

Activity day 10am – 3pm – £25.00 per head
Includes entry, equipment and instructor. Proof of insurance and risk assessments available.
Comments from local Scout Association groups:
"Just like to say a big thank you to all the staff Alter Rock this evening. All the kids for 1st Appleby Magna Cubs had an amazing time. I look forward to bringing them back for another go." Neill Patterson 11th May 2015.
"Alfreton beavers,cubs and scouts really enjoyed their time at Alter Rock open evening, some of the young people were really challenged by the height of the climbs and high ropes course. One of the cubs was absolutely petrified of the high ropes course, she cried and came off but we were so proud of her when she soon decided to overcome her fears and try again. All of the young people had a go at all of the challenges Alter Rock has to offer they may not have all completed all of the climbs but they were very proud of their individual achievements. Most of the young people achieved the caving system and some even achieved the more difficult 3rd level with the tight squeeze. The instructors were very helpful and able to cope with interesting questions set by some of our young people." Giles, 17th February 2015
NICAS Climbing Sessions, 6 x 1.5 Hours

Structured around NICAS, we teach all of the the essential skills needed to become a safe climber. These sessions include a NICAS logbook for each child and nationally recognised certificates for each level they achieve. For Scouts and cubs, they can also earn an activity or climbing badge.
6 sessions at a discounted price of £60 per person. Groups of 8–16 at one time.
Other Activities for Scouts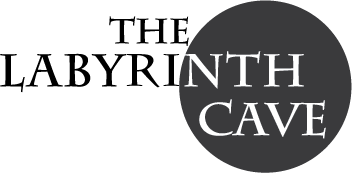 Why not go Underground in The Labyrinth Cave, a testing crawling and squeezing challenge for all?
Other sessions are available for varying group sizes and additional needs, please call 01332 367200 to speak to us about the needs of your group.
Happy to open at other times to suit you.