Would you like to learn a new hobby?
Perhaps you have had a go at climbing and are not sure how to carry on?
Or did you enjoy a taster session but don't have a buddy to come climbing with?
Indoor climbing presents lots of fascinating mental and physical challenges and is sociable and friendly. It's great for keeping fit too.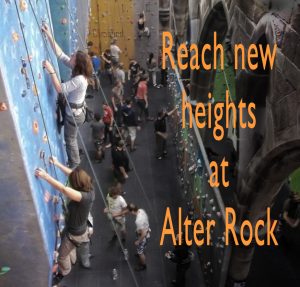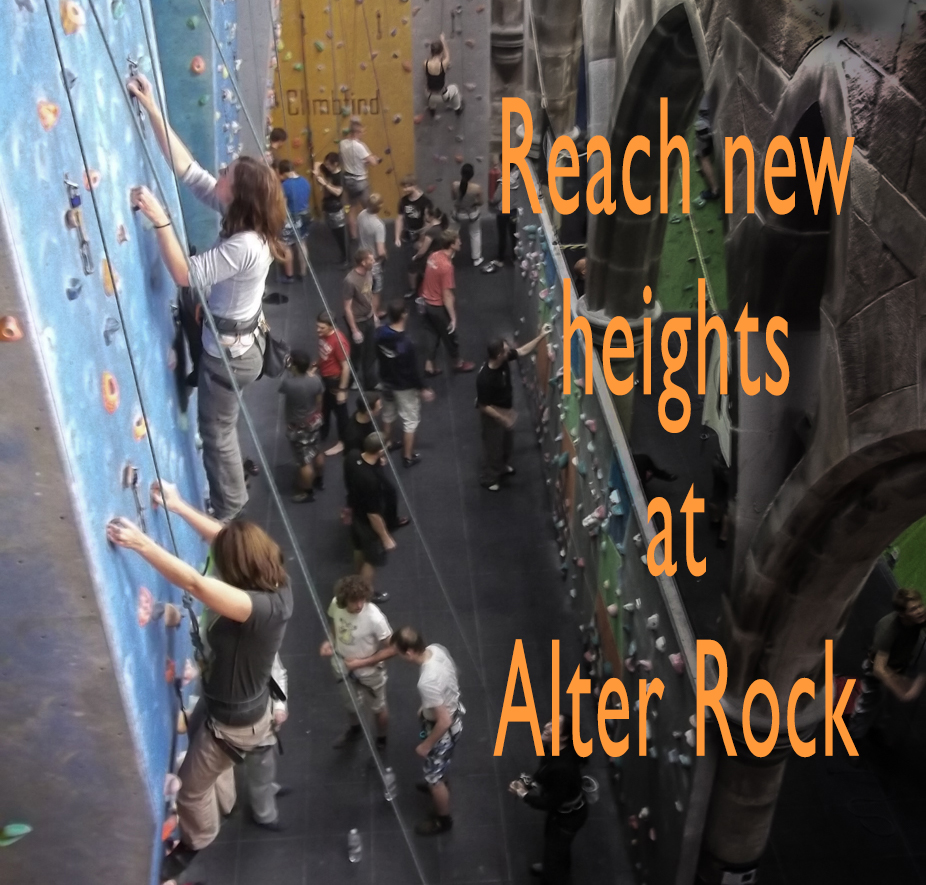 Why not join our beginners (NICAS) climbing course?
This six week course will give you the confidence and skills to climb indoors safely. You can come on your own and meet other beginners to climb with. This could be the start of not just a new hobby but new friendships too! We follow the National Indoor Climbing Award Scheme (NICAS) so you will gain a recognised qualification.
What's involved?
The ADULT course includes all the following:
Lifetime membership of Alter Rock
Six sessions with full instruction
Hire of equipment (shoes, harness, belay device and NICAS Log book)

FREE ENTRY

to climb at Alter Rock at any time during the course – bouldering from day one, roped climbing after two sessions
15% discount voucher to buy your own equipment from our shop (single use only)
Hot or cold drink (tea, coffee or squash) at each instructed session
All this for six weekly payments of £20. OR BUY IN ADVANCE ONLINE AND SAVE £30!
NEXT COURSES: Adults and Junior
Adult NICAS course – Please phone Email us to add your name to the waiting list and to confirm start date.
The adult course runs for six Fridays, 7pm-8.30pm.
Junior NICAS course – Please phone or Email us to add your name to the waiting list and to confirm start date.
Beginners courses for Juniors run several times each year on Saturday mornings from 9-10.30 for six weeks. £70 including equipment, membership and NICAS log book. More info about Junior NICAS courses here.
What's NICAS?
We follow the National Indoor Climbing Award Scheme (NICAS) content so you will have a nationally recognised qualification at the end of the course. More about NICAS here.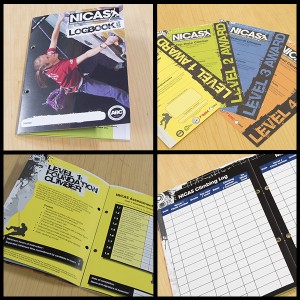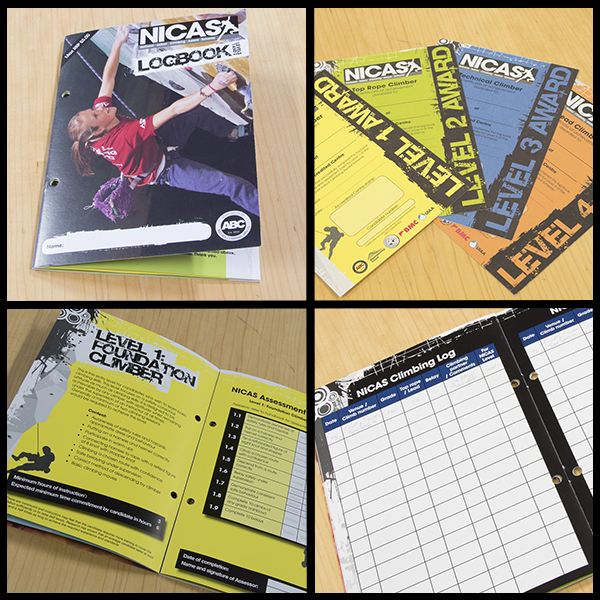 NICAS beginners course objectives:
To develop climbing movement skills and improve levels of ability.
To learn climbing rope-work and how to use equipment appropriately.
To develop risk assessment and risk management skills in the sport.
To work as a team, communicate with, and trust a climbing partner.
To provide a structure for development, motivation and improved performance.
To develop an understanding of the sport, its history and future challenges.
To provide a record of personal achievement.
To point the way to further disciplines and challenges in climbing
And not forgetting our extra objective – To have fun!
Not sure if this course is for you?
Then call or email our staff and we will be happy to advise you. We also run one hour taster sessions and a Beginners 3 hour course that will give you a flavour of what indoor climbing is all about.