Climb, swing and crawl – all at our Derby Activity Centre
Alter Rock Indoor Climbing Centre is Derby's leading centre for learning climbing skills. You can progress from complete beginner to Instructor with us and be challenged by over 600 square metres of graded climbing walls and bouldering problems.  And we have other fun activities to suit all ages and abilities such as swinging along the Air Walk aerial assault course or crawling through the Labyrinth Cave.
Perhaps you have tried clip and climb and want to have a go at something more challenging? At Alter Rock we have experienced instructors to teach climbing skills so you can improve your techniques and climb with confidence on routes from the Peak District to Yosemite!
Whether you are after a sociable way to keep fit, seek to improve your climbing ability or want a children's party with a difference, we are here to help.
View our cinema ad for a taste of what you can do at Alter Rock
Other Activities – School Holiday Activity Afternoons
It's not just rock climbing and bouldering at Alter Rock, we can offer two more exclusive activities for groups and parties at the Centre. And over the summer holidays we have Holiday Havoc sessions Mon-Fri afternoons when kids can try them all out. Read more about Holiday Havoc here.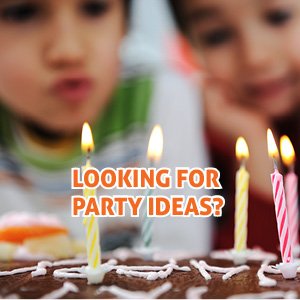 ---
WHAT'S ON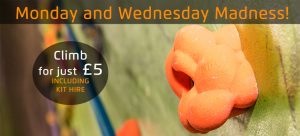 Want to know more about rock climbing and how to get up those routes and problems? Its not just about big muscles and forcing your way up, its about flow and delicate movement.
Thursday evening 7 – 9pm adult climbing sessions with an instructor who will guide you up the routes demonstrating and telling you the easiest way possible. The session is an extra £6.
Why not use your voucher entry and get in for £5 and then go and climb with the instructor?
Saturdays and Sundays: Parent and Child climbing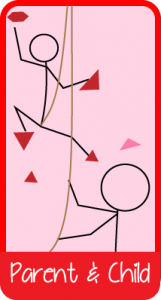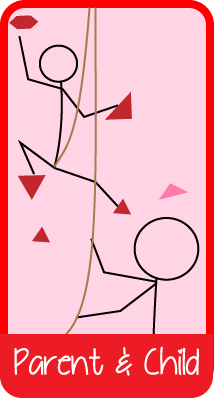 We're running our popular Parent and Child sessions  every week end now, not just during the school holidays. Parents can come and help their child climb for just £10. No charge for the parents unless they want to rock climb as well. Any age children welcome, we have some small harnesses, and have had three year olds on the ropes. Sessions will run on Saturday and Sunday 12 noon to 4pm. More info on our Holiday activity page.
---
WHAT'S NEW?

Smart 2.0 device just £30Be smart and buy a Mammut Smart 2.0 belay. Super easy to use, we think it's a great bit of kit. We've got them in stock for £30 each. This video shows how it works.
A perfect example of what you could spend a £30 Alter Rock gift voucher on! Buy gift vouchers online here.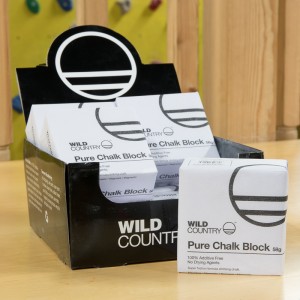 Indoor Climbing – More Than a Total Body Workout
Appropriate for almost all ages, adding indoor rock climbing to your regular keep fit workout routine yields an array of benefits for adults and kids alike, no matter what fitness level or prior experience you may bring to the sport. Benefits from using our indoor  rock climbing centre include increased physical fitness, improved problem-solving skills, trust and teamwork, and an expanded social network. Using an indoor rock climbing wall is a healthy activity that everyone from families, school groups and work colleagues can enjoy together. Come along and find fun ways to stay healthy.
At Alter Rock we have over 600sqm of climbing walls, comprising roped climbing and bouldering for all ages and abilities. The routes are regularly reset by some of the top climbers in the UK so you are bound to find a challenge for your skill level.
Who Can Rock Climb?
A person does not need superhuman strength or massive arms to start climbing. In fact, it's common to witness a young person out-climbing a burly man. What you need to begin indoor climbing is to sign up for a Learn to Climb Course at Alter Rock, Derby's indoor climbing centre. The course will teach the necessary safety skills for indoor rock climbing.
Cafe
Take a break between your activities or while you watch your children climb. We sell hot and cold drinks, hot and cold foods and a wide variety of cake and chocolate bars.

Find out who has set the routes and problems this week.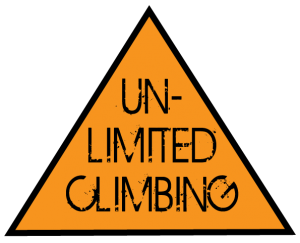 Please Get In Touch.
For more information please email questions@alter-rock.co.uk or phone 01332 367200, or pop in and visit the climbing centre for yourself during our opening times.