Summary of all the regular activities we have going on here at Alter Rock.
Details of some of the special sessions are below.
Click here to view the timetable as an interactive pdf version you can download or print.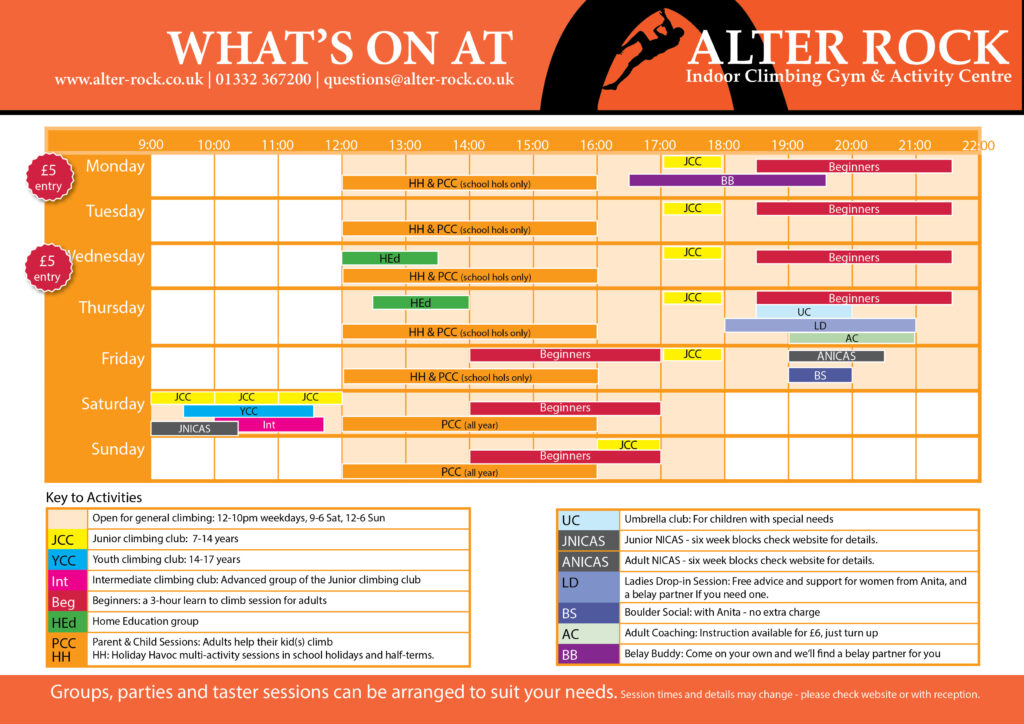 Special Sessions
NEW on Thursdays:

Ladies Drop-in Climbing Session

6-9pm
Ladies Drop-in is for anyone that climbs who would like to meet other ladies and climb with an instructor. GB Climbing Team Member 
Anita
 (World International Medalist) will be around to help those that want support while climbing or available to ask questions. We currently have able and less abled coming so no matter what level you are at this is the place to be on a Thursday to meet new ladies and climb together. if you are a member of Alter Rock you can bring two new people and sign them in and climb at this session.
Pay your normal entry, no extra charge.
Belay Buddy

, Mondays 4.30-7.30pm
Come along on your own and we will find a belay partner for you.
Umbrella Club

, Thursdays 6.30-8pm
For children with special needs, speak to our staff about how we can help differently abled children enjoy climbing.