Looking for a new challenge for your Cadets?
Bring a group to Alter Rock and we can arrange sessions with plenty of physical and mental challenges. If you are involved with the Air Cadets, Army Cadet Force or Sea Cadets we can sort a fun-packed activity session for your group that will push them to go higher, further and faster than they thought they could.
For any young people who are nervous of heights or lack confidence to take a "leap of faith" jumping from tyre to tyre high up in the church rafters we can help them overcome their fears.
Climbing on long or short ropes, bouldering and our Air Walk Challenge, all of these are geared to improving stamina, co-ordination and fitness. Climbing and bouldering require a great deal of problem-solving and trust – in the cadet's own abilities and for rope climbing in the team member supporting them.


The Air Walk adds that element of unexpected challenge, taking young people out of their comfort zones and helping them overcome their initial fears. They can also learn about taking calculated risks and checking safety equipment.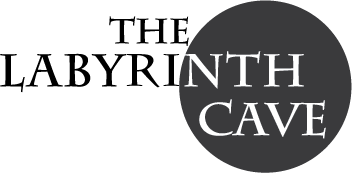 Our Labyrinth Cave is an exciting challenge where you can crawl in, along, up and down our a-mazing tunnels using head torches. Then see if you can do it again, faster and this time without the lights!
If you would like to arrange a regular group then your cadets can follow the NICAS nationally-recognised award scheme. A Level One award in indoor climbing takes around six sessions to complete. There are different levels and certificates are awarded for passing each level.
We are happy to tailor sessions from 1 hour to all day to fit in exactly what you want to achieve with your group of cadets.
Prices: For groups of 6 and more our prices start at £12.50 per head for a 1 hour session and £17.50 for 2 hours when more activities can be undertaken. Discounts are available for regular weekly bookings.
SPECIAL OFFER FOR CADET GROUPS
Come and see for yourselves the great facilities and opportunities for team-building and individual development.
We can arrange a FREE taster session for your staff, instructors or senior cadets. Minimum two people, max four people. Call or email questions@alter-rock.co.uk to arrange. We are open until 9pm during the week and 4pm at week ends.