Why is Alter Rock the best set wall in the UK (probably)?
Garry discusses what makes a good setter and how we make sure that we always have an interesting variety of routes available for advanced climbers and beginners too.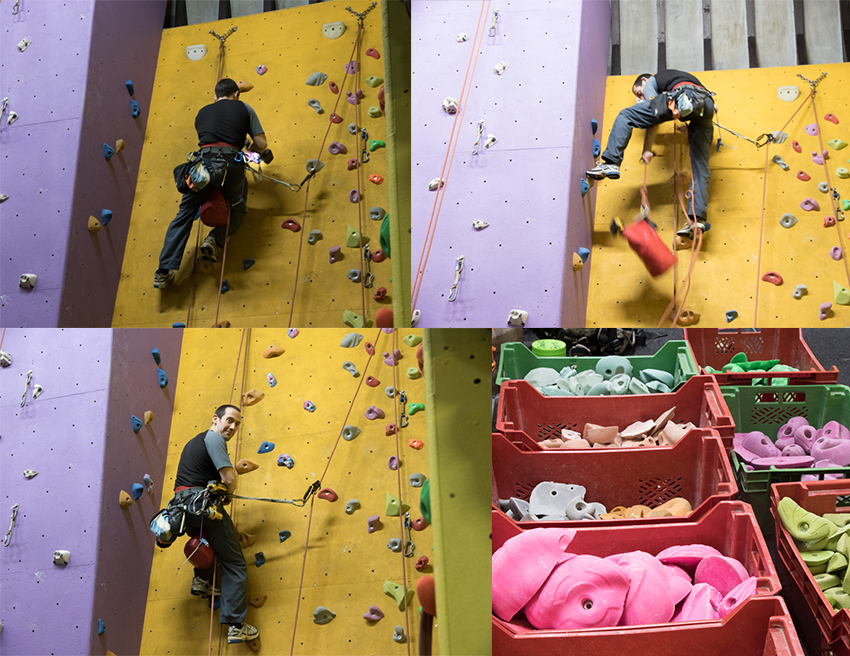 Some time ago on a Wednesday afternoon the setter was busy setting problems and we were in conversation, the topic being climbing, what else? He stated that "Alter rock was the best set wall in the UK". I looked at him a bit puzzled as I know other climbing centres are well set and asked him why he thought that. His reply was " because Alter Rock employed the best UK climbers to do the setting." He said this with a big grin on his face, because he included himself in his statement and rightly so.
This particular setter no longer sets at Alter Rock. Like many others that have set for us, things change, life gets busy so things move on. Over the years Alter Rock has employed many setters that have come and gone. All have been top end climbers and all have been competent route setters, setting interesting routes and at the end of the day that is what our customers need.
Because of our setting routine there is constant change on the walls and even when the lines or problems are set by the same setter on the same day they are so good at what they do that they give variety.
What makes a good setter?
Its not easy being a setter, it helps to be a top end climber so you can set hard routes but at the same time you have to be able to set easy routes for children. They have to be able to set for the tall and the short and make every route or problem in their set different using all the different edges and angles. They are constrained by the holds available in  design and colour and what is already on the walls so the colours don't clash.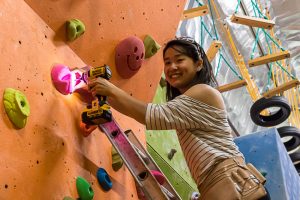 How do we find our setters?
In the early days Mark "Zippy" Pretty came to us. This was through word of mouth. The first setter we had was Jamie Cassidy, I think he introduced us to Rob Napier who introduced us to Mark. Jamie stopped setting for a while, but I understand he is back doing stuff and Rob became too busy to fit us into his diary as he is competition setting around the world. Mark then introduced us to Steve McClure. Well I think that's how it happened. These two are still setting for Alter Rock. Recent setters to join our rota are Dom Garden, and where you have a Garden you need a Gardner and that comes as a James Gardener. Dom came to Alter Rock via Matt, who left for France, then came back, so we are seeing Matt Pearson again and the newest climber to our line up is Ian Moody who does not live up to his name.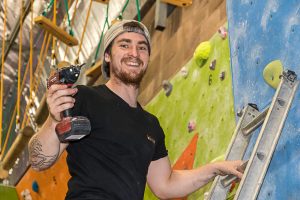 Whilst I was climbing today I dwelt on the fact that perhaps the cheeky setter was right that Alter Rock is the best set wall in the UK. Alter Rock has always used a variety of good setters for its routes and problems giving lots of variation. All setters are different, they have their favourite holds, their favourite moves and when combined they leave their own signature and generally by the way the climb feels you know who has set it.
I reflected at the end of my session how pleasing it was to climb the routes and how well set they are. Having 6 of the UK's best climbers setting at Alter Rock does give a lot of variety to its climbing.
Garry Jackson